Consultation
The consultation is an integral part of achieving the ideal design for your home. During our consultation, I will learn about you and your family; I'll ask lifestyle questions like where you prefer to drink your coffee and unwind with your wine. I want to know if you're left-handed or right-handed, as well as whether pets are allowed on the furniture. I want to capture all the details because that is how we will construct a successful functional space. Do you know what your personal style is? If not, we will determine that together and lay the groundwork for the magic to happen. 
A consultation is also a great tool if you're more of a DIYer and just need a fresh pair of eyes to give you direction for you to take it the rest of the way. 
Fees:
I In home consult or Skype 
$125 for an hour
$200 for 2 hours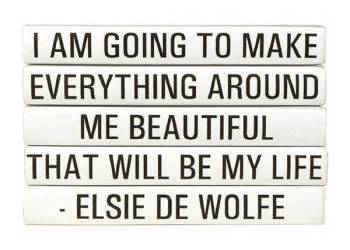 Feng Shui Design
Your home is a reflection of you. Feng Shui is a very specialized tool for helping you understand your surroundings and how they affect you. When used properly, it can provide the understanding and methods to alter your space to achieve specific results such as increasing overall well-being, happiness, succes, wealth and abundance. As we become more aligned with the divine flow, the natural energy is brought into our space and allows us to reconnect with nature and manifest joy and contentment with ease.  I like to think of Feng Shui as a living breathing vision board for your home, do you want help with prosperity, health, career? Feng Shui can help with all this and much more. Allow me to giude you in this process, I promice you will love it.
Fees:
1-hour : $125 This covers alot I will give you ideas and we can start moving things around right away.
2-hour : $200 
Re-Style 
A re-style is a great option for those that have items they want to use in their home but are not sure how to arrange them. Depending on the scope of the project, we'll spend 1-2 hours creating a plan for your space. We'll take inventory of existing items and "shop" your home for items that can be repurposed to give a fresh new look. Everything will be removed from the room except for large furniture pieces. 
If you choose to be involved with this process we will work together. We'll continually communicate about how you are feeling about the vibe of the room as we move and change everything. Prefer to be surprised? We can do that too, and while you are gone for the day, I'll create your fresh new space! The result? A thoughtful, comfortable space that speaks to the needs of you and your family.  
Collaboration is key, so get ready to be open, honest, and innovative as we begin this journey together. 
Fees/Miscellaneous:
1-hour consultation is $125
2-hour consultation is $200
$115 an hour 6-8 hours plus for the actual Re-Style
*Your budget for accessories (Anything we might need: rugs, lamps, artwork, pillows, furniture).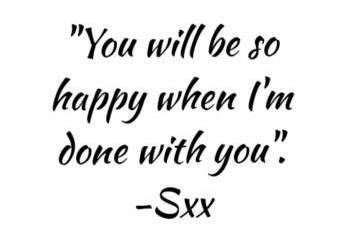 Re-Style #2 
Prefer to be completely surprised by your new look? This option allows me to take over all the stress and transform your space while you go about your daily life and leave the worry to me. This option requires more trust from you in my abilities to create a space you'll love, while giving you the input up front to let me know exactly what you are looking for. 
This option is a bit more costly, as I will need to enlist help from others with moving items, however it is the perfect option for the busy professional, career students, or someone who is simply too busy to implement such changes on their own. 
Collaboration is key, so I will take your thoughts and input to heart as I compile the look for your new space that will fit your life perfectly. 
1-hour consultation $125 or 2 hours for $200 
$115 an hour 6-8 hours of time. (Depending on how many rooms.)
$500-$1000 retainer for Items that we might need. (rugs, lamps, artwork, pillows, furniture)
 Picking paint colors
Have the desire to paint, but no IDEA where to start? Let me help and make it easy and FUN! Paint can drastically change the feel of a room for little investment. During our 1-hour consultation (that covers up to 4 rooms) we will discuss what you'd like to accomplish with your space, and I will help you select color options that function well for your home. 
I'll order large 12x12 color samples (hey, no running to the paint store yet) and when they arrive, we'll choose the favorites and then you're ready to paint confidently. 
Fees:
$125 (book and pay online)
1 hour to discuss up to 4 rooms
Add extra $20 for outside Kittitas county
 Interior Design
Need help completing your home with a cohesive décor style? This is a great way to achieve a curated look while having access to sources that are only available through a designer. 
Beginning with a consultation, we will determine your style and what your likes and dislikes are, as well as how you use your space. I'll compile some initial ideas for you, and then we will flesh out your unique design style. I'll create mood boards to illustrate looks and you can approve items that you like. We will schedule meetings during the process so that we can discuss fabric selections as well as talk one on one. 
Once I have your approval, I will order the items for you, passing on my trade discounts to you (with many 25% less than your typical design sites). This also allows you to obtain unique items that are not available to the general public.
We'll then schedule the styling of your space, and you'll leave for the day so that we can reveal it upon your return. 
This service includes a contract with detailed description of the process. 
GET READY FOR YOUR AMAZING SPACE!
Fees:
1 hour In home consult $125
2 hours $200
$125 per hour design fee for sourcing and working on the project. (all work is tracked on Mydoma studio). 
You have access to your personalized mood board(s) online within Mydoma studio
$115 per hour design fee for day of styling of the space and all that entails 
Contract included
Retainer require based on scope of work 
*For this service please call or email to set up a time for your phone pre-consultation.
(After hours and weekend available on request please call for times)
E- Design packages
coming soon.