Meet Stephanie
"Professional and polished? Yep. Stylish and sophisticated? Sure. Take myself too damn seriously? Nope!"
Occasionally pink-haired and always fearless, Stephanie Castillo uses empathy, intuition, killer listening skills, and her interior design education to create spaces for her clients that make them feel good - spaces that reflect the uniqueness of who they really are - not who magazines and Pinterest tell them they should be.
In her former career as a hairstylist, Stephanie learned to listen - REALLY listen - to her clients to understand what they were picturing in their heads but couldn't quite articulate. Now she brings those same skills to her design clients
"Everyone deserves to benefit from good design." 
Think professional interior design help is out of reach for you? A stupid expensive luxury only for the super rich? Not so with Stephanie, who's all about making design accessible on any budget.
Her approach to design includes both clients who need new, beautiful finishes and furnishings and clients who need help with the things they already own. 
Whether new pieces are being added or not, Stephanie guides her clients in getting rid of anything that's bringing negative energy and in arranging the things the client already owns and loves - meaningful things like family portraits and quirky handmade gifts their friends gave them years ago - in ways that make them smile. 
To Stephanie and her clients, those are just as  important as furniture and paint colors and rugs for creating harmonious spaces that reflect who they really are inside - spaces that make them feel like total rockstars every day!
"Call it woo-woo or call it neuroscience, the fact that our spaces affect us on the deepest levels is undeniable."
While Stephanie brings a holistic view of design into all her clients' projects, she also practices Feng Shui for clients wanting to take a deeper look into the patterns in their lives and in their homes in need of greater balance, harmony, and positivity.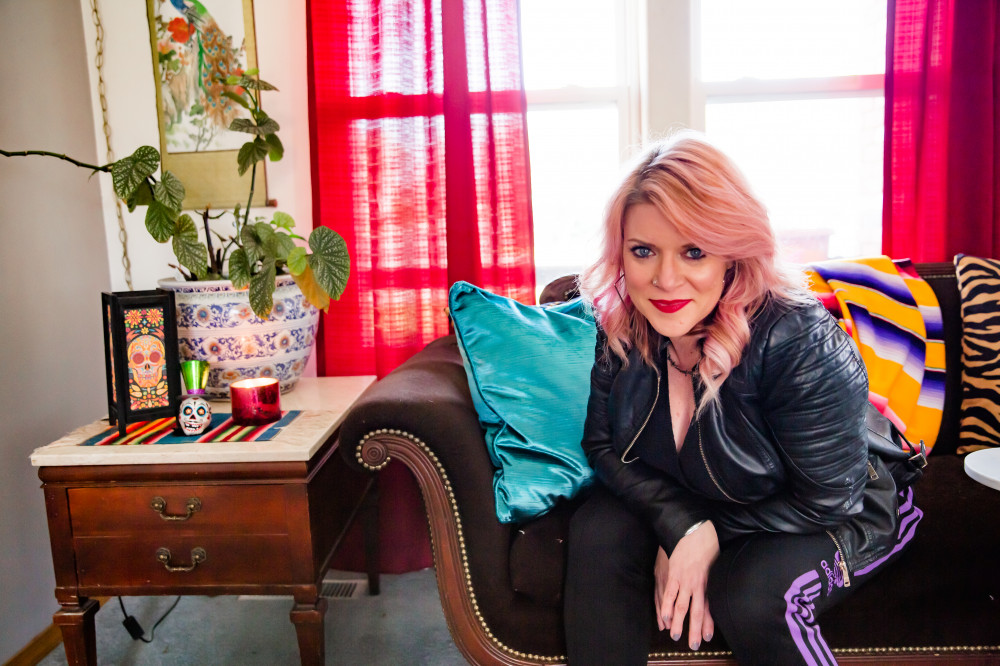 "A big part of owning our story is taking control of the energy we allow into our lives and our homes."
Why 'Rumble'?
Rumble Interiors' name is inspired by Brene Brown's "the reckoning, the rumble, and the revolution." That idea is about taking our happiness back by coming to terms with where we came from and what's happened in our lives, owning that as part of our story, and moving on to create new, happier stories. Stephanie believes our happiness is deeply affected by the spaces we live in and the stories they tell us day in and day out about who we are and what we deserve in life. She helps her clients recognize what's contributing to those stories in their homes and helps them change those stories by surrounding them with things they love and that make them happy. Things that fill their spaces with positive energy, balance, harmony, and joy. 
Stephanie is ready to get in the fight with you! And believe it or not, she even makes the rumble fun!
The Collective
Stephanie's inclusive, collaborative nature led her to co-launch Collective Interiors, a unique and beautiful space in the heart of Ellensburg, WA. Along with offices for Stephanie and her two co-founders, Sam Mikel and Renee Fyall, the building houses a beautiful showroom where clients are invited to come try out furniture, feel fabrics, peruse finish options, and even put their feet up and enjoy a glass of wine with Stephanie and her partners. 
Check out our clients' spaces post: "Rumble!"
"Stephanie showed me how to enhance abundance, peace, balance, love and prosperity in my life through my home's design! What a great experience!"
Oriel K.