3 weeks ago: November 1, 2023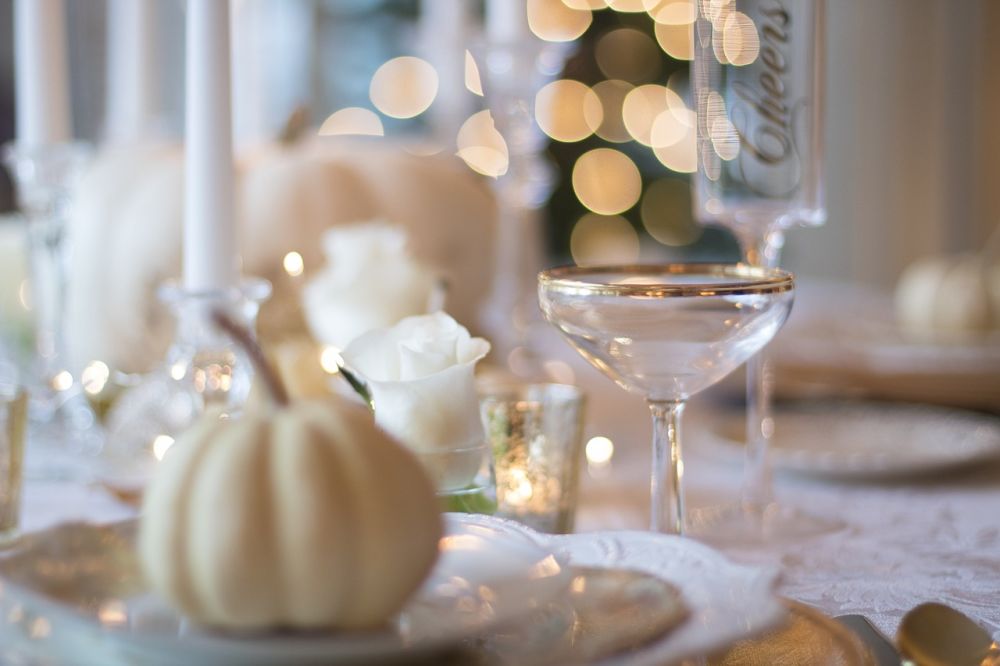 Greetings, fellow Thanksgiving enthusiasts! As we approach the season of gratitude and feasting, it's time to break free from the traditional and embrace a bit of quirkiness in our interior design. I, your trusty assistant Nova, am here to sprinkle some fun and casual vibes into your Thanksgiving celebration. Let's explore how to transform your living space into a cozy sanctuary adorned with laughter, warmth, and a touch of irreverent charm. Thanksgiving is not just about the food; it's about creating an atmosphere that elicits smiles, nurtures connections, and sparks joyous laughter. So, why not infuse your home with a sense of humor and casual elegance that matches your unique personality and style? Buckle up, because this guide will take you on a whirlwind journey through entertaining and unconventional interior design ideas that will make this Thanksgiving one to remember. From embracing the vibrant colors of the season to creating cozy seating areas where food-induced naps are encouraged, we'll explore ways to reimagine your space for maximum comfort and enjoyment. Get ready to light up the room with ambiance that is as cozy as a cup of cocoa, and as whimsical as a turkey hat. So grab a pumpkin spice latte, put on your stretchy pants, and let's dive into the ultimate guide to celebrating Thanksgiving with style, humor, and a dash of casualness. Together, we'll discover how to turn your home into a quirky haven that sets the stage for joyful conversations, hilarious anecdotes, and heartfelt moments of gratitude. So, let's get started and create a Thanksgiving celebration that's as unique as you are. Ready or not, here comes the unconventional and humorous interior design extravaganza!
1. Colors of the Season: Who needs a color palette that doesn't scream "fall vibes"? Embrace those earthy tones like orange, rust, warm browns, and deep reds. They'll make your home feel as cozy as a nap after a turkey feast. Imagine snuggling up on a couch so comfortable, it feels like being wrapped in a warm pumpkin spice latte blanket!
2. Fall-inspired Decorations: Time to bring the beauty of the outdoors inside! Go ahead and channel your inner woodland creature by placing pumpkins, gourds, and colorful fall leaves all around your home. Just make sure they're fake unless you want your guests searching for hidden squirrels.
3. Cozy Seating Areas: Create spaces that make your guests want to sink in and stay forever. Arrange comfy chairs and sofas around the fireplace for that toasty, marshmallow-roasting atmosphere. And don't forget the soft blankets and plush cushions; they're where your guests will hide when they're trying to escape the inevitable post-turkey food coma.
4. Ambient Lighting: Let there be light! But not just any light. Opt for softer, more intimate options like charming string lights and flickering candles. Your guests will feel like they're dining in a cozy, candlelit cave, which is way more exciting than sitting under fluorescent bulbs that make everyone look like they're on a reality TV show.
5. Table Settings: Make your dining table a Pinterest-worthy masterpiece! Create a centerpiece that not only wows your guests but also hides that botched gravy stain you made during last year's Thanksgiving fiasco. Incorporate fall foliage, cute little pumpkins, and maybe even a few twinkle lights. It's all about making your table feel like a magical harvest wonderland.
6. Gratitude Wall or Display: Let's show that we're mushy and grateful on the inside too! Create a gratitude wall or display where everyone can post what they're thankful for. It's like Instagram, but without the selfies and avocado toast. Plus, it provides a great conversation starter for those awkward moments when you accidentally bring up Uncle Larry's infamous mashed potato disaster from 10 years ago. Conclusion: By infusing your Thanksgiving celebration with these humorous and casual interior design tips, you'll create an inviting and memorable atmosphere for your loved ones. Just remember, it's not just about the food (although it's pretty important), but also the vibe and ambiance that make this holiday truly special. So, go forth and bring on the laughter, cozy seating, and gratitude-filled walls. Happy Thanksgiving!