2 years ago: February 3, 2021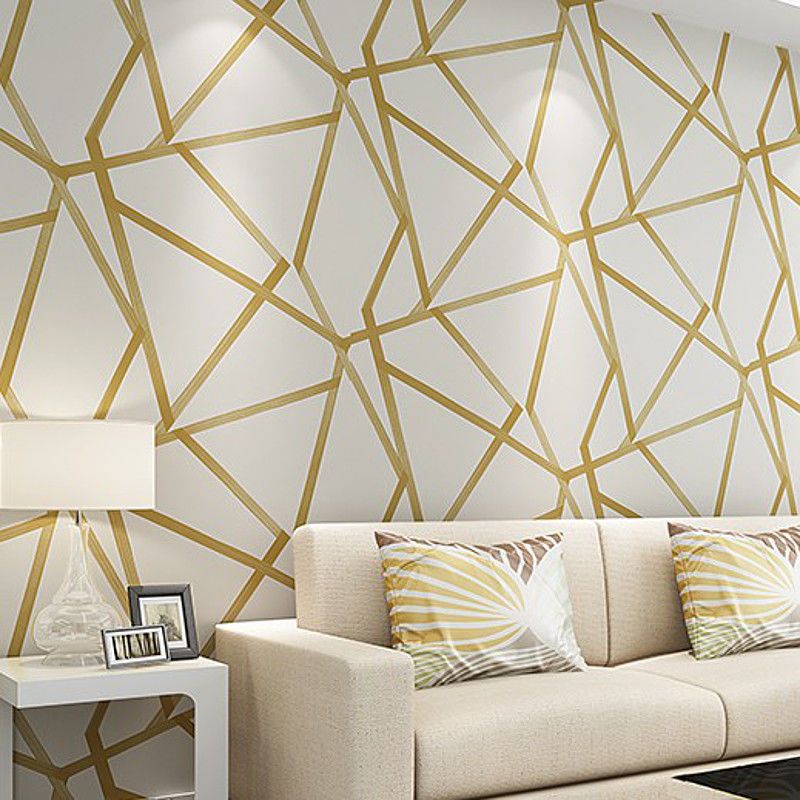 Redfin put together a Rad list of trends from some of the Top interior Designers, and guess who got to give her 2 cents as well. Check it out and see what everyone has to say!
Cheers,
Stephanie
Top Interior Designers Reveal the Best Trends to Try in 2021
January 18, 2021 by Emily Huddleston
2020 changed life as we know it in so many ways. It especially affected the collective relationship we all have with our homes. As a result, we saw a renewed focus on functionality, flexibility, and comforting aesthetics within our interiors. What will 2021 bring, you ask? We checked in with some of the top interior designers to see what they anticipate will be the biggest home trends of 2021. Read on to see what they had to say.
Bolder designs and color choices
In 2021 there will be a big push towards mixing patterns, materials, textures, and colors to create a more layered artistic look rather than a clean monochromatic scene that we saw a lot of in 2020. Farewell white and gray with a splash of navy and hello mustard and forest green with a splash of dusty pink. Wallpaper is in its prime and we'll be seeing people pay more attention to the 5th wall (the ceiling). – Crystal Blackshaw
Bringing the outdoors in
With everything that the world endured last year, it is of no surprise that we will see more trends that truly mimic the serenity of nature. After all, nature has been known to be restorative. From warm, moody, natural elements and tones, to furniture that is as raw and curved as mother nature could devise, 2021 trends will look to bring the outdoors in. – For Love and Design
A cleaner version of traditional and timeless interiors
People are in their homes more than ever before and we find they want to feel comforted and surrounded by color, texture, and more cozy elements. Contemporary interiors will always be current, but I see color palettes, textiles, etc. move back to a more traditional aesthetic. – Paxton Place Design
Hidden workspaces within the home
As we work and study from home we all need space to focus, Zoom, and remain productive. A secretary, once an outdated piece of furniture, is a piece chock full of drawers with a top that folds down only to allow a person to have an individual space to work and then folds up hiding chaos from the decor. It can be a beautiful antique for a more traditional home or more contemporary blending into our transitional and modern homes. – Carolyn Thayer Interiors
A divided floor plan for privacy
With everyone spending so much time at home – people are looking for more privacy. They want a more divided floor plan, but also a large kitchen and family room. While people want to see others in the house they need soundproofing elements, so perhaps a casement window wall that divides a kitchen and breakfast area will be a trend going forward. – Susie Novak Interiors
Spaces that promote health and wellness
Last year, we discovered how important it is to have spaces that serve our daily needs. 2021 design will build on that discovery. I predict we will see clients wanting spaces that promote health and wellness (less stress, more calm) at home. We will see it in products like touch-free faucets, programmed lighting, and smart toilets that warm and wash. We will also see more focus on livability. Of course, we want our furnishings to be beautiful. But they also have to be super comfortable and made with fabrics that are easy to clean and lasting. Think pragmatic beauty. This is part of the calming factor – we don't want to have to fuss with our stuff. – Jenni Leasia Design
Embracing Grandmillennial styling
"Grandmillennial " design pays homage to classic traditional style by mixing colors and patterns, wallpapers and trims, old and new. Grandmillennial or "Granny Chic" is a youthful interpretation of classic home decor – think the Home Alone house. Mass-produced furniture in monochromatic colors we have seen in the past is not part of this trend. – Olive Juice
Sustainability and natural organic elements
By bringing in live plants, and choosing sustainable natural materials, while also reducing the use of materials in our spaces that emit VOC and other chemicals, we can improve our indoor air quality while also reducing our impact on the environment. The use of natural and sustainable materials such as wood, wicker, hemp, acacia, rattan, cotton, and live greenery will dominate the 2021 design trend to help create an organic and relaxed feeling in our homes. – Om In The Home
Statement fireplaces
Along with two-tone kitchen cabinets and ditching the garden tub in the master bath, updating that old brick fireplace is the way to go. Painting brick can go a long way but a stone veneer over the brick or any dated facade would allow you to hide cords and cable if you'd like to now hang your TV. Add a new mantle and your tired old fireplace will be the star of your room. – Your Home by Wendy
Being thoughtful about your possessions
If it doesn't spark a memory, give inspiration, or have a purpose you probably don't need it. Make room for positive possession. – Simple JOY Designs
Traditional, single-use areas becoming new, multi-use spaces
Formal dining rooms and guest rooms are a thing of the past! Think meditation and yoga spaces, homework stations for multiple kids, inside playgrounds, hobby rooms, or home theaters. – Personal Space
Warmer, brighter, and cozy spaces
Wood floors are getting lighter, while wall and cabinet colors of creams, soft blues, and pale green tones are becoming more prevalent. Other favorites include boucle fabrics, knurled textures, and luxe gold finishes. – Evalia Design
Blending indoor and outdoor living
Flexibility is everything, it's wonderful to have a room that can be fully opened when the weather is great, and closed when less than ideal. Planning ahead is crucial, it's important to think about these things prior to beginning a project. Speaking of the outdoors, this is a great time to plan an outdoor kitchen, fireplace, or enhance the outside for entertaining once the weather changes. – Gray | Walter
Warmer colors to create a sanctuary
Since "stay at home" has become the slogan for the past year, I think families are embracing warmer colors to create their sanctuary. Darker colors for accent walls or a dramatic bedroom are becoming the trend. We are getting away from whites and cool grays. – Home Decor by Donna
Bringing the vacation vibe into your home
People are looking for a sanctuary at home with warm tones, calm color palettes, and natural blonde woods. However, we are also seeing saturated colors and funky wall treatments with accent scenes of palm leaves, florals, and tropical accents; lots of greens and salmon pink. It seems that people are perhaps interested in bringing the vacation to their home until we can return to normal travel. – Miarao Design
Accessory dwelling units
The last number of homes I've photographed all have newly-finished ADUs – and I expect to see more in the coming year. ADUs afford a lot of flexibility when it comes to working from home, multi-generational living, workout spaces, and more. – STRUKTR Studios
Using plants as wall art
Using live plants or botanically correct aka faux plants as wall art will make a big 2021 debut. Both indoors and out, in luxury estates and condominiums, our Dallas interior design clients are spending more time in their Dallas homes and gravitating toward nature. The vertical garden walls concept is timeless and provides texture and a visual statement when collectively combined in patterns using nature's varied colors and shades of green. Dee Frazier of D'KOR HOME by Dee Frazier Interiors
Bold black and white patterned furniture
Think bold black and white stripes on a plush fabric, modern sofa. Or a black velvet sofa with black and white striped pillows and a bold red floral pillow for a pop of color. – Rumble Interiors