4 years ago: April 14, 2019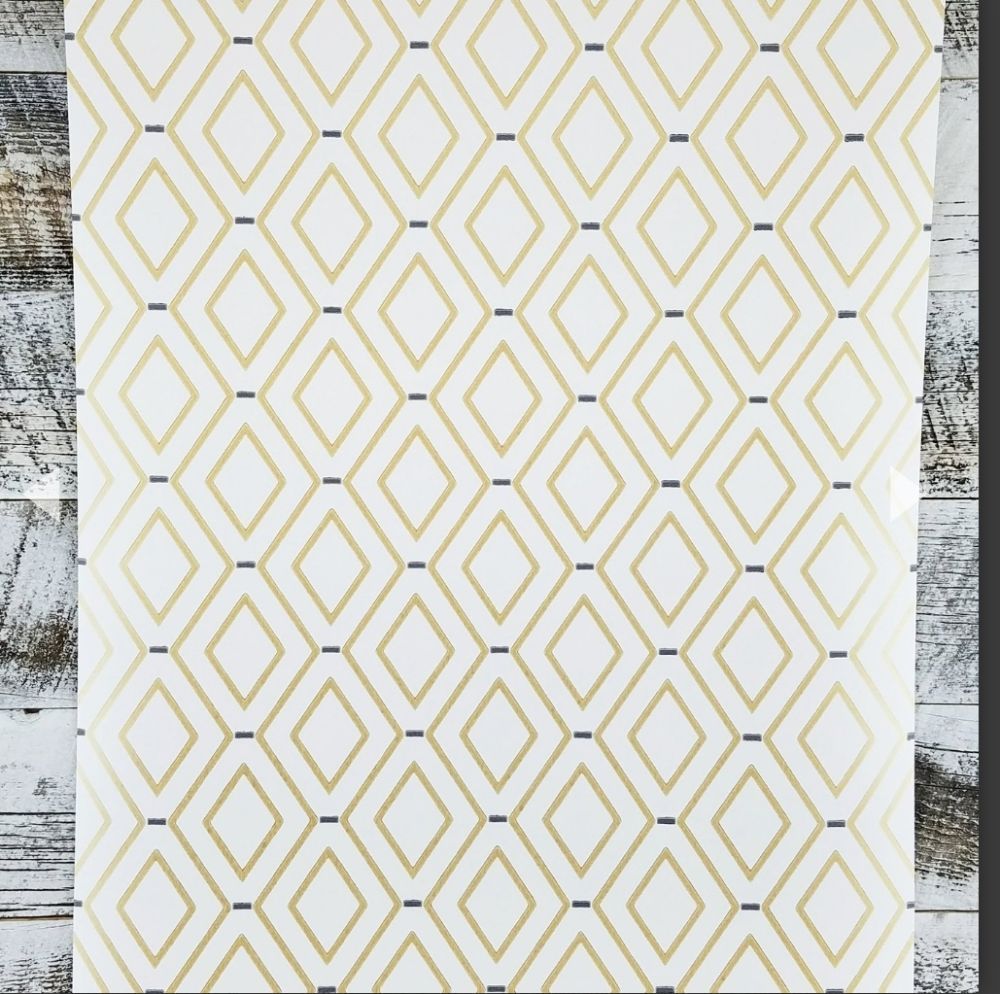 Last week my partner in crime Renee from D.marieinteriors and I wallpapered the Ellensburg Downtown Association office.
The women that work here wanted to incorporate something fresh and modern while keeping with the branding message and colors. Initially I gave them 3 choices, they marinated on it for a bit and we landed on Waverly Classic Diamond Due Harlequin Geometric wallpaper in gold and blue. It Sells for $34.95 On the above mentioned website.
The walls in this space were previously painted a light golden yellow, in the lobby of the office, because this is a non-profit agency we wanted to also keep our costs down, Renee and I are both active volunteers so we donated our time, and painting was not an option as of right now and the paint was in great shape. The patten and color we chose for the main lobby was perfect and gave the area a modern twist that matched these ladies personalities.
Inside the the Directors office we switched the color of the wallpaper to blue. Same pattern the accent wall in this office was more of a terracotta pink color, the blue pattern vibed very well with that color and actually made it look better.
We still have one more wall to go. I never in a million years would have thought I would be installing wallpaper. But as a new interior designer I am willing to learn it all and Renee is a willing teacher.
What I am constantly amazed by is what a dramatic effect wallpaper can have on a space, you can turn a boring room into a masterpiece, with either wall paper or large murals with a minimum cost and just a few tools that you probably already have or can go buy at a low cost.